Project
Orion AM worked with MTC under the AMable consortium to perform a Design for Additive Manufacturing (DfAM) review of an underwater camera housing.  The design showed below was the design proposed by Orion AM.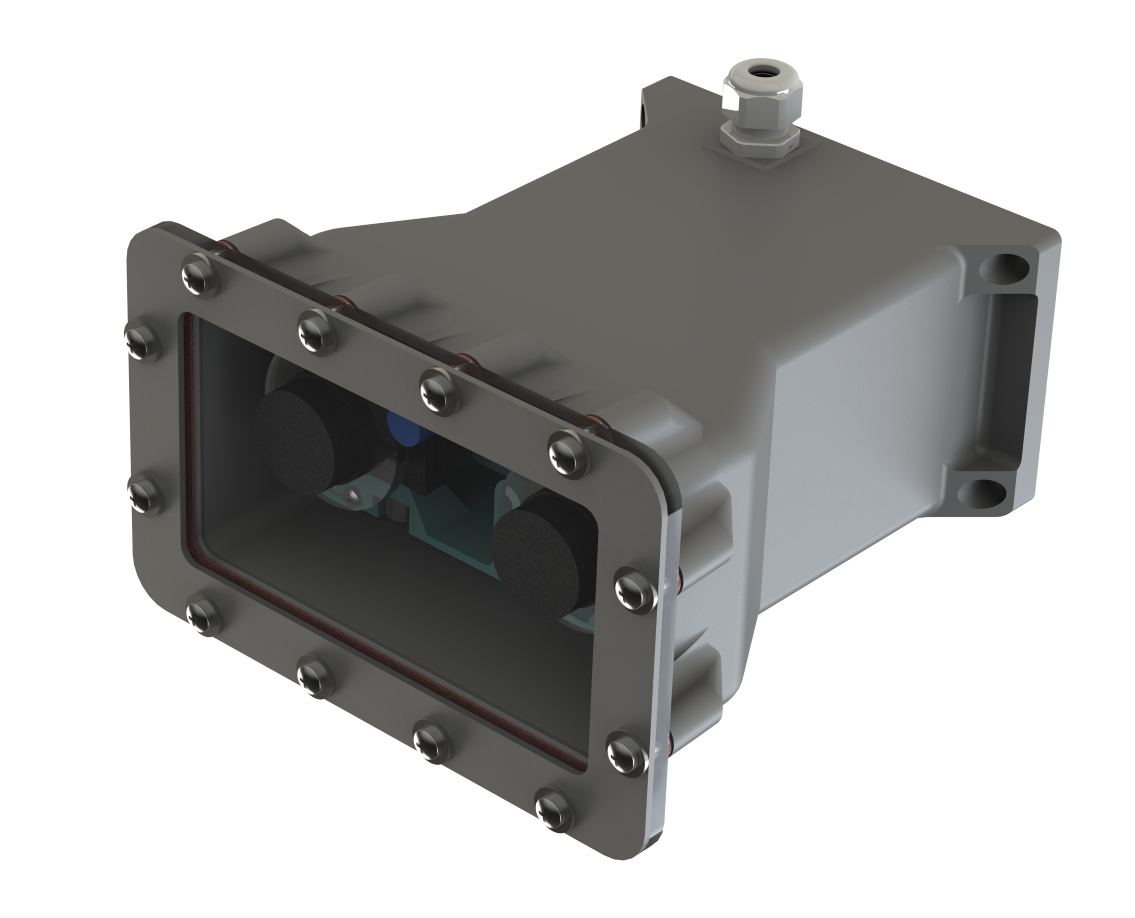 Figure N°1 -  NIMAS Underwater Camera Housing 
Over Centre Clips / Toggle Latches


Available in various different strengths & configurations, including: solid, spring-loaded, safety release, adjustable length and lockable.
 Simple

Robust

Inexpensive

Quick & easy to operate


Figure N°2 -  Latching Clips 
Snap-fits


1- Commonplace in many plastic applications, including in 3DP
2- May be separable or permanent, depending on the design of the snap fittings
3- Robustness of fittings is highly dependent on print orientation

Sliding Lid Concept


Key features: Sliding window assembly is constructed upside down and slid into place into a slot in the main housing. The window assembly is held in place by snap fits at the end of the slot, which can be pinched to release.
Advantages: Slot design constrains the window assembly in all directions without the need for any fasteners. The snap fit may be removed in favor of a single screw at the open end of the slot to hold the window in place.
Disadvantages: Insufficient downward pressure from above may prevent the assembly from holding pressure.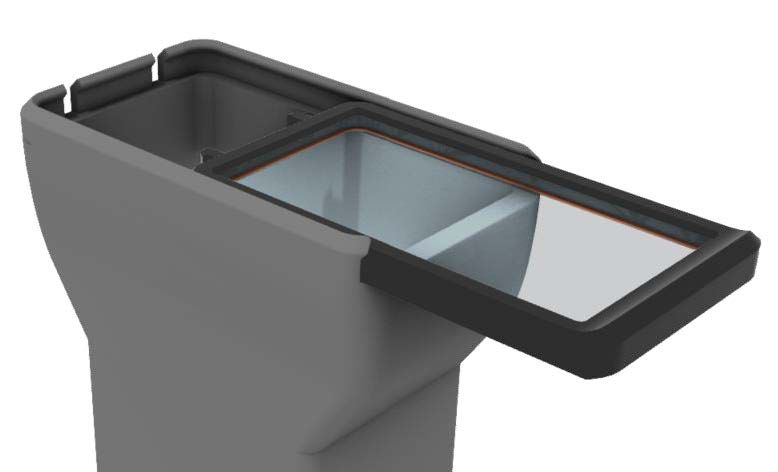 Push Fit Concept


Key features: Acrylic window fitted from above by pressing downwards, several snap fittings evenly distributed around housing and recessed seating for an acrylic window to achieve a tight fit.
Advantages: Internal components can be easily accessed by pinching the flexible limbs to release the window, and lifting it out, potential to assemble without any additional fasteners and manufacturable in a single part.
Disadvantages: Requires support material to print overhanging features.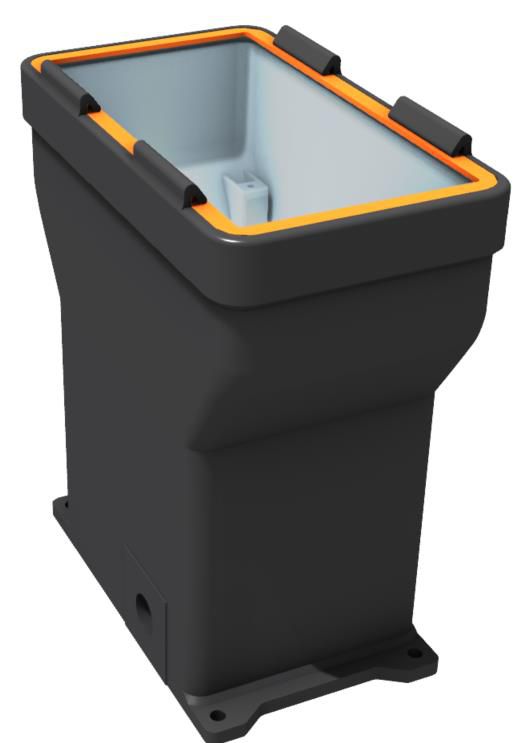 Support


This project was made possible by the support of the AMable consortium and thank you so much to Phanindra Giddaluri at MonitorFish, Rob Kleijnen at Inspire AG and finally Alice Wise at MTC - Manufacturing Technology Centre for their support. We appreciate everyone's cooperation.