3D Print Your Parts
with High-Performance Polymers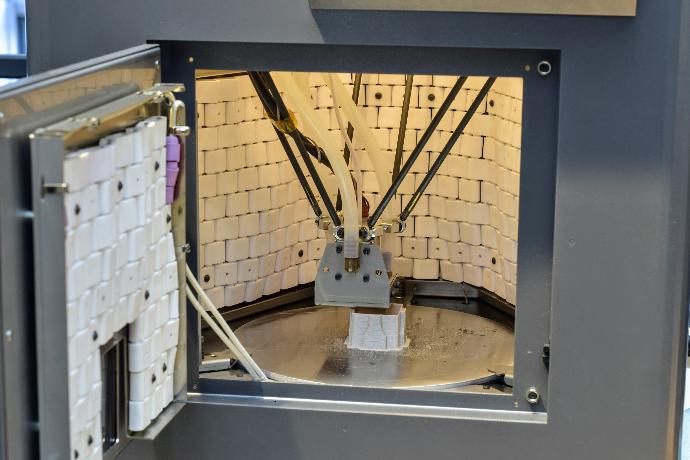 Seamless Manufacturing
The Orion AM process uses Fused Filament Fabrication (FFF) combined with Thermal Radiation Heating to rapidly prototype, test and produce end-use parts at a lower cost.
Additive manufacturing has changed the experience of fast production prototypes and end-use parts. The Orion AM process produces strong inter-layer bonding, especially with high-performance polymers like PEEK.
If you want to get more information , just click here:
Validate
Our engineers will check and validate your design for 3D printing and if required, make suggestions for improvements to ensure it can be 3D printed optimally.
Fast production
With our technology and expert machine techs, we are able to reduce lead-time and deliver functional parts faster, better and cheaper than traditional manufacturing methods.
Quality Control
Orion AM will inspect your finished part to ensure that it meets your specifications before sending it out to you.
Want to see more?
Check out some of our projects below. Explore potential use-cases. Examine our print quality
Built for Serious Engineering Applications
High Performance
Engineered for Industrial Additive Manufacturing of parts with High-Performance polymers like PEEK, ULTEM, PPSF/PPSU, and PC that are up to 270% stronger and 200% stiffer than ABS.
Unrivaled Strength
Orion AM's proprietary heating system enhances inter-layer bonding for more uniform strength, achieving better isotropic properties.
Reduce Costs
Print up to 8x faster with less machinery, lower operating time, and lower capital investment. Reduce waste and operating costs by 95% compared to SLS.