As Orion AM rolls out its A150 industrial 3D printer, we're reflecting on the solutions it has contributed to solving the various tough problems not only in outer space but also in deep waters.
@MonitorFish introduced Orion AM to their mission of helping fish farmers efficiently manage their fisheries through data-driven solutions that make aquaculture operations more predictable and environmentally friendly. However, the traditional machining fabrication methods used to produce the underwater camera housing needed to monitor these fish were time-consuming to produce.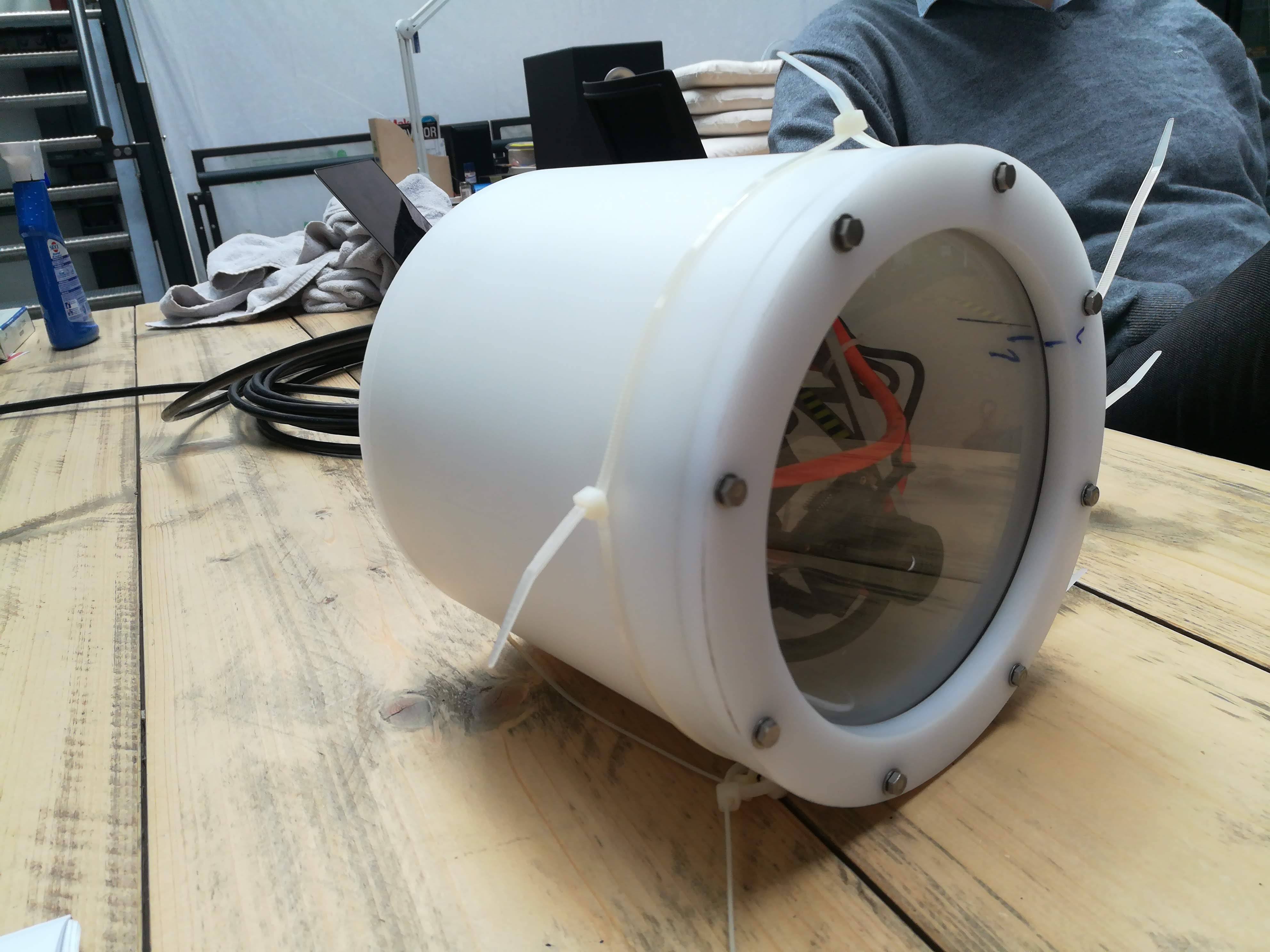 The picture above shows the previous underwater camera housing design which was CNC machined out of PTFE plastic using both CNC milling and CNC turning processes.  The entire process was not only expensive but time-consuming, resulting in very long lead times.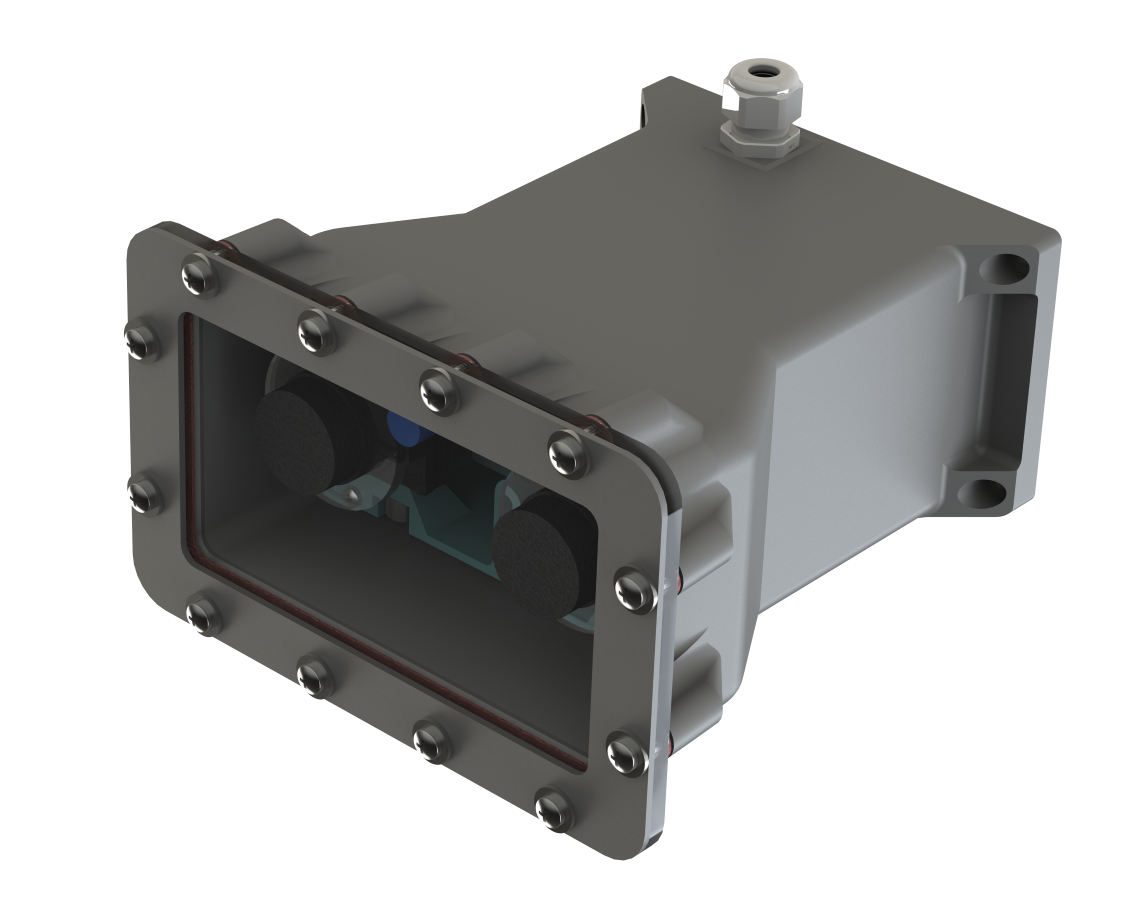 The rendering above shows the underwater camera housing optimized for 3D printing using Orion AM's industrial 3D printer.  The printing process utilizes Thermal Radiation Heating to improve inter-layer bonding, thus fusing the layers together resulting in hermetically sealed, watertight parts.
Reducing the underwater camera housing's manufacturing process by about 95% is a solution that Orion AM's proprietary additive manufacturing technologies were able to provide. A manufacturing process that once took about 672 hours dwindled to 30 hours without losing its watertight attributes.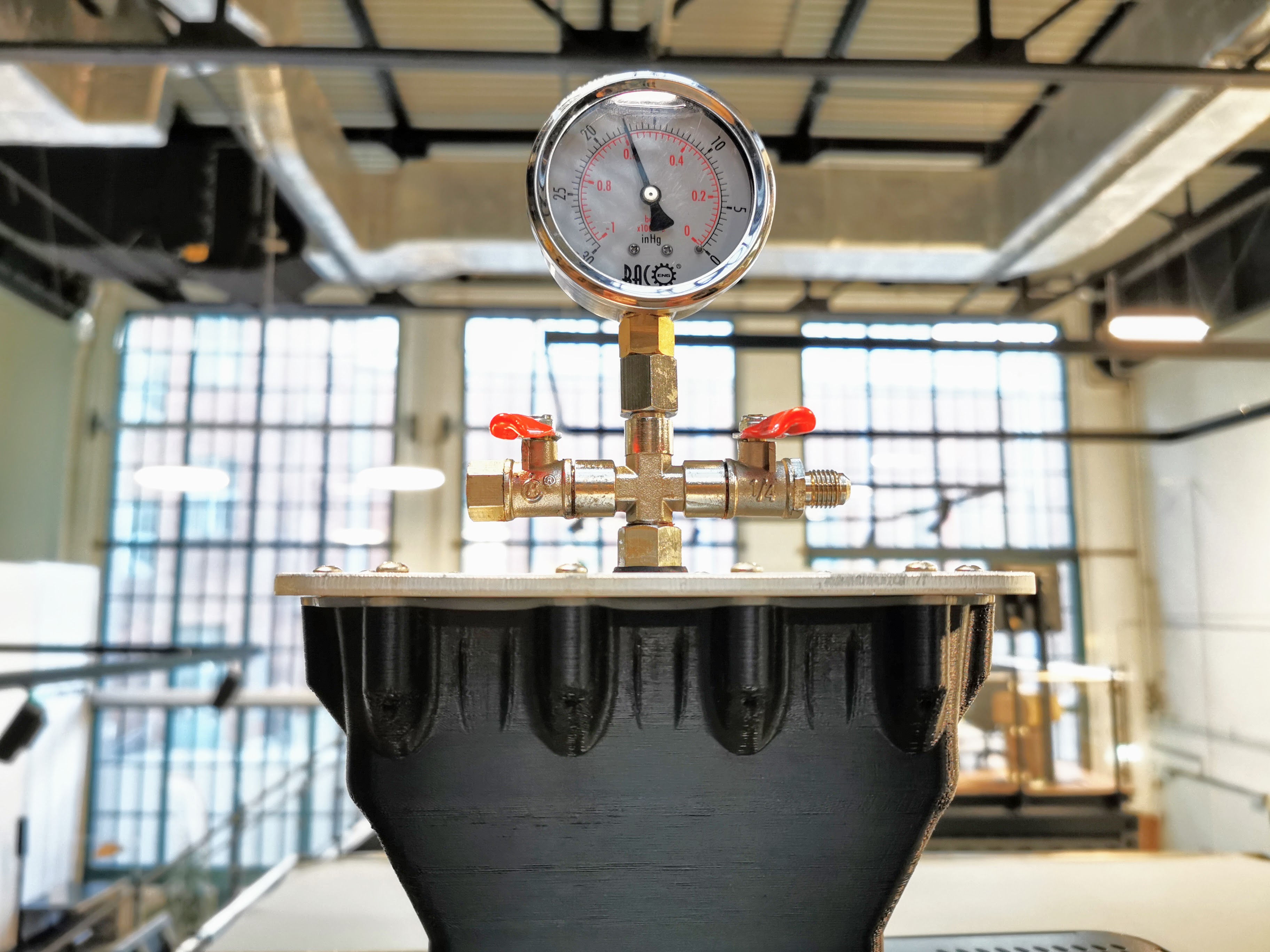 The picture above shows the finished 3D printed underwater camera housing, named NIMAS (Non-Invasive Monitoring of Aquaculture Systems), undergoing a vacuum pressure leak test.

Apart from some light mechanical post-processing, no additional processes were needed to print these watertight parts that proved successful results when tested at 600mbar vacuum pressure for 48 hours. After a total manufacturing time of about 30 hours,  the underwater cameras were ready to dive in and face the fishes!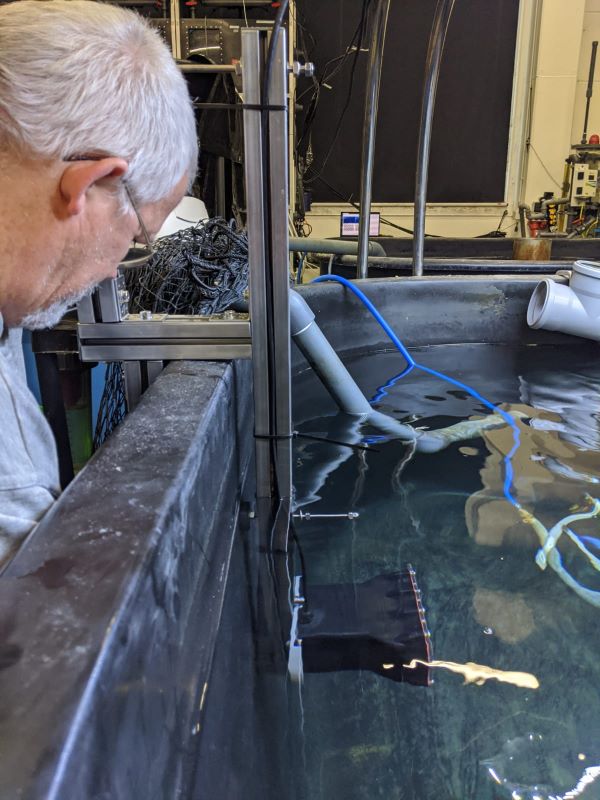 The photo above shows the NIMAS underwater camera housing in action at one of MonitorFish's customer sites.
The collaboration between Orion AM and MonitorFish resulted in a newly developed underwater camera housing that optimized buoyancy and integrated new features into the 3D printed design and achieved a reduction in costs by over 90% and a reduction in production time up to 95% compared to CNC machining.  The project highlights how additive manufacturing of cost-effective end-use parts is feasible, even for demanding applications in harsh environments such as watertight underwater camera housings for aquaculture farms.
The team at Orion AM is thankful to 
MonitorFish - Phanindra Giddaluri, Chaitanya Dhumasker, Dominik Ewald
AMable - Services from idea creation to product dispatch - Rob Kleijen, Inspire AG, Alice Wise, MTC - Manufacturing Technology Centre, Guy Bex, Brightlands Materials Center, Tessa ten Cate, and TNO for their immense support and contributions! 
Learn more about our discoveries through this link! 
#Berlin #Agritech #AdditiveManufacturing #futurism #Sustainability #agriculture #PEEK #aquaculture #highperformancepolymers #Germany #EnvironmentalJustice #startup